wXwNOW: WALTER – 10 Years of wXw | Episode #08 (inkl. Sneak Preview)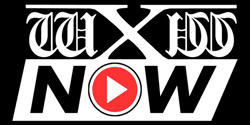 In der achten Ausgabe von WALTER – 10 Jahre wXw blicken wir auf 2015 und 2016 zurück. WALTER als Teamkampfspezialist. Wir haben einen verrückten Brawl von wXw Fight Club 2015 zwischen WALTER & Hot and Spicy und dem Cerberus sowie von wXw 16th Anniversary das große 2 out of 3 Falls Tag Team Titel Match zwischen RINGKAMPF und A4.
Alle acht bisherigen Folgen stehen jederzeit auf Abruf bereit auf wXwNOW. "Das deutsche Wrestling-Netflix" hat über 1.000 Stunden wXw Action für 9,99 EUR pro Monat.
Sneak Preview:

(Quelle: wXwNOW)
8