Mögliches Titelmatch in der nächsten RAW Ausgabe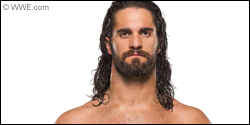 Der Intercontinental Champion Seth Rollins ist mittlerweile bekannt für seine Open Challenges. Eingeführt wurden diese von John Cena, als er United States Champion war.
Nun schrieb Rollins via Twitter, dass er eine weitere Open Challenge ausspricht für die nächste Ausgabe von RAW. Er ergänzte, dass er sehr daran interessiert wäre, wer es dieses Mal versuchen wird.
Hier der offizielle Tweet von Seth Rollins:
Highly considering another Open Challenge for the IC Title this Monday in London. @MojoRawleyWWE put in a career performance last week. Interested to see who wants to step up to the plate this time. #MondayNightRollins #fightingchampion #brockwho

— Seth Rollins (@WWERollins) May 12, 2018
Welcher Gegner sich Rollins stellt, werden wir höchstwahrscheinlich erst während der Ausgabe erfahren. Man kann also gespannt sein, wer es versuchen wird.
(Quelle: WrestlingNewsSource)
8