Gage von CM Punk für Fight bei UFC "225" bekannt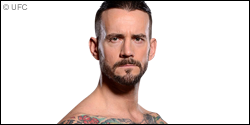 Wie The Sports Daily berichtet, soll CM Punk für seinen Kampf am vergangenen Samstag bei UFC "225: Whittaker vs. Romero", in seiner Heimatstadt Chicago, Illinois eine Gage in Höhe von $503,500 US-Dollar erhalten haben.
Dies ist in etwa die selbe Gage, die Punk's bei seinem ersten Kampf erhalten hat. Hier wurde von $500,000 US-Dollar berichtet (zuzüglich einer Sponsorenprämie von Reebok).
Der ehemalige WWE Champion verlor den Kampf gegen Mike Jackson in drei Runden nach Punkten (30-26) und wurde im Anschluss in ein örtliches Krankenhaus gefahren, wo er einen Schädel-CT-Scan über sich ergehen ließ, um ernstere Verletzungen auszuschließen.
Sein Gegner und Sieger des Kampfes, Mike Jackson erhielt nur etwa $23,500 US-Dollar.
Es wird davon ausgegangen, dass Punk's UFC Karriere damit beendet ist. UFC Präsident Dana White zieht als Billanz:
The guy's 39 years old. We gave him two shots, and he had a lot of heart tonight, and I think he should call it a wrap.
(Quelle: The Sports Daily)
8