WWE "Monday Night RAW" Results, vom 02.07.2018 (Sioux Falls, South Dakota)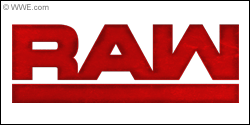 WWE – World Wrestling Entertainment
"Monday Night RAW"
02.07.2018 – Sioux Falls, South Dakota, USA
Curtis Axel (w/ Bo Dallas) besiegt Matt Hardy via Neckbreaker.
Tag Team Match
The Authors of Pain (Akam & Rezar) besiegen Titus Worldwide (Apollo & Titus O'Neil) via Last Chapter an Apollo.
Tag Team Match
Roman Reigns & Seth Rollins besiegen Dolph Zigger & Drew McIntyre via DQ, nachdem The Revival (Scott Dawson & Dash Wilder) Roman Reigns attackierten und ihm die Shatter Machine verpassten.
Ember Moon besiegt Liv Morgan via The Eclipse.
Tag Team Match
Roman Regins & Bobby Lashley besiegen The Revival (Scott Dawson & Dash Wilder) via DQ, nachdem The Revival unaufhörlich Reigns bearbeiteten und nicht mehr auf die Ansagen des Referee's hörten. Es folgte erneut die Shatter Machine gegen Reigns.
Nia Jax (w/ Natalya) besiegt Mickie James (w/ Alexa Bliss) via Samoan Drop.
Braun Strowman besiegt Kevin Owens via Countout, nachdem Owens kurz nachdem das Match angeläutet wurde, den Ring verließ und backstage rannte. Er versuchte mit dem Auto zu flüchten, fand allerdings seine Schlüssel nicht. Er versteckte sich schließlich in einem Dixi-Klo. Braun suchte ihn inzwischen, konnte ihn allerdings nicht finden. Doch dann sah er das Dixi. Er fragte, ob irgendjemand darin sei. Owens antwortete, woraufhin Braun die mobile Toilettenkabine rund herum zu taped und diese durch den Backstage Bereich auf die Stage transportierte. Schließlich stieß er das Dixi, inkl. Owens mit aller Kraft von der Stage. Als die Sanitäter nach Owens schauen wollten, war dieser komplett mit der blauen Flüssigkeit (des Dixi-Tanks) übergossen. Es muss höllisch gestunken haben, woraufhin die Ausgabe mit einem lachenden Braun Strowman zu Ende ging.
(Quelle: f4wonline)
8