wXwNOW: Roundtable (S02E07 – Life on the Road)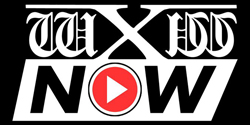 Im brandneuen Roundtable sprechen Alexander James, Absolute Andy und Tassilo Jung über Life on the Road. Es wird gelacht und beinahe geweint. Sie sprechen über die Abwesenheit von Familie und Freunden, über Konflikte mit den Gesetzeshütern, teilen völlig abstruse Geschichten und entlarven die schlechtesten Fahrer im Wrestlinggeschäft.
Dieser Roundtable wird von Olaf Bleich von Headlock.de gehostet und ist in englischer Sprache auf wXwNOW verfügbar. Dort findest du inzwischen siebzehn Folgen Roundtable – auf wXwNOW gibt es über 48 Tage wXw-Material am Stück, wenn du dich mal richtig fordern möchtest.
(Quelle: wXwNOW)
8