wXwNOW: ShotGun | Episode #364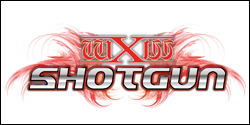 wXw Shotgun ist zurück aus der Sommerpause!
Im Season Opening dreht sich vieles um das wXw Shotgun #1 Contendership. Lucky Kid, Marius Al-Ani , T-K-O und Veit Müller könnten Bobby Gunns am 04.08. bei wXw Shortcut to the Top um den Titel herausfordern. Alles was sie dafür tun müssen ist "nur" zwei Matches in einer Ausgabe zu gewinnen.
Dazu erfährst du drei neue Matches für wXw Shortcut to the Top 2018! wXw Shotgun erscheint jeden Mittwoch um 20 Uhr auf wXwNOW und steht ab diesem Zeitpunkt on Demand in deutscher und englischer Sprache für dich bereit!
(Quelle: wXwNOW)
8