Jim "The Anvil" Neidhart verstorben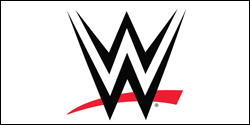 Jim "The Anvil" Neidhart, den meisten als Mitglied der Hart Foundation und als Langzeit Tag Team Partner von Bret "The Hitman" Hart bekannt, verstarb gestern morgen im Alter von 63 Jahren.
Laut Aussage seiner Ehefrau Elizabeth Hart, konnte Neidhart in der Nacht nicht schlafen und wollte das Thermostat neu einstellen. Dabei bewegte er sich eigenartig, fiel zu Boden und schlug sich den Kopf auf. Der Notarzt traf kurz darauf im Haus ein, konnte aber nur noch den Tod feststellen. Neidhart's Stiefbruder, Ross Hart berichtet, dass die Todesursache auf einen epileptischen Anfall (Grand Mal Anfall), aufgrund der Alzheimer-Krankheit, worunter Neidhart seit einiger Zeit litt, zurückzuführen ist.
Neidhart war mit seinen 130kg, der breiten Brust und den breiten Schultern, in den späten 1970er Jahren einer der stärksten Männer der Welt. Diese zeigte er auch insbesondere im Kugelstoßen (einer Wurfdisziplin der Leichtathletik, bei der eine Metallkugel durch explosionsartiges Strecken des Arms möglichst weit gestoßen wird) und wurde in der Disziplin einer der besten Amerikaner und eine Hoffnung für die olympischen Spiele.
Nach dem College heiratete er Elizabeth "Ellie" Hart, eine der Töchter von Stu Hart und wurde Teil von Stampede Wrestling. Als Vince McMahon Stampede Wrestling allerdings im Jahr 1984 aufkaufte, sorgte Stu Hart durch seine Vertragsbedingungen dafür, dass seine Topstars (Bret Hart, Dynamite Kid, Davey Boy Smith und Neidhart) alle einen Job im McMahon-Imperium erhielten. Es dauerte eine Weile, doch schon bald wurde sie als Hart Foundation (Bret Hart & Jim Neidhart) und British Bulldogs (Dynamite Kid & Davey Boy Smith) die großen Stars der Tag Team Division. Während Bret Hart für die technischen Facetten prädestiniert war, zeigte Neidhart seine Qualitäten als Powerhouse und dies mit Erfolg. So gewannen sie zweimal die World Tag Team Championtitel. Für Jim Neidhart waren diese sechs Jahre im Team mit Bret die erfolgreichsten seiner Karriere. Für Bret Hart war schließlich eine weitere Karriere als Singleswrestler vorgesehen, während Neidhart's Karriere ins trudeln kam. Es gab mit Owen Hart noch einen Aufschwung unter dem Namen The New Foundation. Er arbeitete außerdem für New Japan Pro Wrestling (NJPW) und trat u.a. im 1992 G1 Climax an. Seine Vollzeit-Karriere endete jedoch bei World Championship Wrestling (WCW). Er war schließlich noch über 10 Jahre in den Indy's aktiv, bis ihn seine gesundheitliche Verfassung (u.a. die Demenz aufgrund der Alzheimer-Krankheit) zum Aufhören zwang.
Zuletzt haben ihn Fans noch in diversen Ausgaben der Reality-TV-Serie "Total Divas" als Vater von WWE Superstar Natalya gesehen. Eine weitere Tochter von Neidhart, Jennifer, war vor Jahren mit WWE Kommentator Mauro Ranallo in einer Beziehung. Neidhart hatte außerdem immer wieder (in den letzten Jahren) Probleme mit Abhängigkeiten (Alkohol/Drogen).
Natalie Katherine Neidhart-Wilson, so ihr Natalya's bürgerlicher Name, veröffentlich auf Twitter eine Nachricht mit den Worten:
"I can't put into words how hard it is going to be for myself and our family to have to say goodbye to my dad. He meant he world to us, and nothing will ever replace the special times we shared together as a family. My dad was always a fighter and an incredibly special person. There was no one like him! I'm just gonna miss him so much. We are going to hold all of the moments we had with him close to our hearts forever and never let them go. I promise to keep your memory alive. We love you so much, Daddy!
On behalf of my entire family, we would also like to personally thank everyone for the outpouring of thoughts and prayers. It's meant so much to us."
Wir können der Familie, den Freunden und Fans nur das tiefste Beileid ausdrücken!
Anbei noch ein paar Tweets…
#RIPAnvil pic.twitter.com/hbSgKfQ78Q

— WWE (@WWE) August 14, 2018
Celebrating the life and legacy of Jim "The Anvil" Neidhart tonight on #RAW. pic.twitter.com/eZyOwMWJu5

— WWE (@WWE) August 14, 2018
Reflecting on the life and legacy of Jim "The Anvil" Neidhart today. My thoughts and those of the entire @WWE family are with @NatbyNature and the Neidhart family. pic.twitter.com/d3zl9uyKkn

— Vince McMahon (@VinceMcMahon) August 13, 2018
The only thing bigger than his on-screen character was his heart.
Jim "The Anvil" Neidhart loved performing with & spending time with his family…and he made us all smile while doing it.
Thinking of @NatbyNature, @TJWilson, & the entire Hart family during this difficult time. pic.twitter.com/ahWuWGXInv

— Triple H (@TripleH) August 13, 2018
#RIPAnvil
Will be missed pic.twitter.com/lSiCsiZCGl

— TJ Wilson (@TJWilson) August 14, 2018
My heart breaks for @NatbyNature @TJWilson and the entire Hart Family. The bond Nattie shared with her Dad was SPECIAL in so many different ways 💕 The Legacy of Jim "The Anvil" Neidhart will carry on and heaven gained another angel. #RIPAnvil LOVE YOU Nattie. 🙏🏻

— Charlotte Flair (@MsCharlotteWWE) August 13, 2018
I love you so much @NatbyNature my thoughts and prayers are with you and your family.

— $asha Banks (@SashaBanksWWE) August 13, 2018
1993…I was a young boy and green. You worked with me in a HS gymnasium. We talked about shot-putting. You beat me up, blew me up, cloths lined my head off and beat me in 6min.

THANK YOU for helping me pay my dues.

My condolences to the Neidhart family. GOD BLESS🙏 https://t.co/ooInF2cwiT

— Bully Ray (@bullyray5150) August 13, 2018
I'd like to take this time to send my condolences to Nattie and her family. There's a special bond between father and daughter. My heart hurts with and for her. Jim was one of the best, and one of my dear friends. He will be missed,I love you Nattie, God bless you and your family

— WWE R-Truth (@RonKillings) August 13, 2018
My condolences go out to @NatbyNature @TJWilson and family for their loss. One of the greatest in @WWE tag team wrestling Jim The Anvil Neidhart. Thank you for all the Great memories, matches and Inspiring my career. You will be missed. #R.I.P. Jim pic.twitter.com/yaLn0tR3pU

— D-von Dudley (@TestifyDVon) August 13, 2018
If it wasn't for meeting Jim I would have never realized my love for Pro Wrestling and without that I have no clue where my life would've went. Thank you for those kind words to my dad about me that changed a 12yr old boys life forever. I will forever be in debt to you. #RIPAnvil pic.twitter.com/rEfRvI4Rd1

— Roderick Strong (@roderickstrong) August 13, 2018
I'm heartbroken to hear of the sudden passing of my 30+ year friend, Jim Neidhart.

We met in the 80's when Bill Watts booked 'The Anvil' in Mid South & Jim even coached Cowboy's son Micah on how to shot put.

We lost a damn, good man. #RIPAnvil
🙏

— Jim Ross (@JRsBBQ) August 13, 2018
I'm not in the mood to write much. I just wanted to publically show my support for Ellie, Jenni, Muffy, @NatbyNature & @TJWilson I was honored to be allowed into the inner sanctum of the Hart family. Jim Neidhart always showed me love.🙏 #RIPAnvil

— Mauro Ranallo (@mauroranallo) August 13, 2018
My heart is so sad to hear about Jim "The Anvil" Neidhart passing. My thoughts & prayers are with @NatbyNature TJ & their family. Jim brought Joy & laughter in every room he walked into. Will miss you so much. #RIPAnvil pic.twitter.com/Gjmi7d3sT0

— CJ (Lana) Perry (@LanaWWE) August 13, 2018
Sorry to hear about Jim Neidhart. Love and sympathies to @NatbyNature and the rest of the Neidhart/Hart family. So sad that everyone in this picture but Bret has now gone. #RIPAnvil pic.twitter.com/0buoDHYsQU

— Tom Phillips (@TheTomPhillips) August 13, 2018
(Quelle: Twitter/WWE)
8