wXwNOW: The Next Generation (S01E01 – Timo Theiss)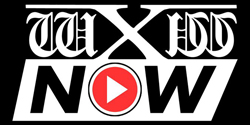 Das ist brandneuer Original Content. wXw Wrestling Academy – The Next Generation. Interviews, Hintergrundinfos und natürlich: Action – rund um die Students der Wrestlingschule.
Die Pilotfolge steht nun exklusiv auf wXwNOW.com für dich zum Stream bereit. Dabei dreht sich alles um den Jet-Setter, den Überflieger, den Düsseldorfer Timo Theiss.
(Quelle: wXwNOW)
8