WWE 2K19: Roster-Enthüllung – Episode 1 (mit Rusev, Lana & The B-Team)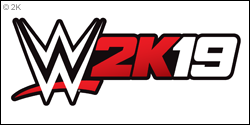 2K gibt heute den langerwarteten Roster von WWE 2K19 bekannt!
Im ersten Video einer einzigartigen dreiteiligen Serie heißen die WWE Superstars Rusev und Lana ein paar besondere Gäste an einem Ort willkommen, an dem sie sich wie zu Hause fühlen und wo jeder Tag als Rusev Day gefeiert wird – einem authentischen bulgarischen Esszimmer.
Getreu seinen Wurzeln und sarkastisch wie eh und je verkündet Rusev in Episode 1, unterstützt von Lana und den WWE-Superstars The B-Team, die ersten Namen für den diesjährigen Roster. Die wortgewaltigen WWE Superstars übertreffen sich dabei gegenseitig mit ihren Witzen, Anspielungen und Geschichten!
(Quelle: 2K Germany)
8