WWE 2K19: Roster-Enthüllung – Episode 2 (mit Rusev, Lana & The Club)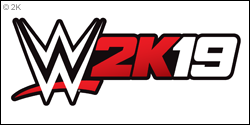 2K hat den zweiten Teil der lang erwarteten Roster-Enthüllung von WWE 2K19 veröffentlicht!
In dieser einzigartigen dreiteiligen Serie heißen die WWE Superstars Rusev und Lana ein paar besondere Gäste an einem Ort willkommen, an dem sie sich wie zu Hause fühlen und wo jeder Tag als Rusev Day gefeiert wird – einem authentischen bulgarischen Esszimmer.
Diese Woche gesellen sich die WWE Superstars Luke Gallows und Karl Anderson zu Rusev and Lana. Wenn die zwei Good Brothers den zweiten Schwung Namen für den diesjährigen Roster verkünden, ist es dank ihren Witzen und Geschichten im wahrsten Sinne des Wortes too sweet!
Weitere Details gibt es hier im Video:
(Quelle: 2K Germany)
8