wXwNOW: ShotGun | Episode #372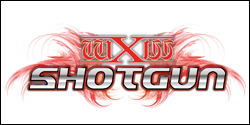 Beim wXw Shortcut to the Top hat Marius Al-Ani Bobby Gunns um die wXw Shotgun Championship betrogen. Beim Rematch bei wXw FAN sah Gunns klar im Vorteil aus als Al-Ani mit dem Titelgürtel die Halle verlassen hat. JETZT treffen diese beiden Wrestler bei wXw Shotgun im Singles Match aufeinander.
Außerdem: Fred Yehi vs. Lucky Kid, Absolute Andy im Interview zu seiner gemeinen Attacke auf Ilja Dragunov letzte Woche und noch vieles, vieles mehr.
wXw Shotgun steht nun in deutscher und englischer Sprache exklusiv auf wXwNOW unter wXwNOW zum Stream bereit.
(Quelle: wXwNOW)
8