WWE "Tribute To The Troops 2018": Datum & Austragungsort bekannt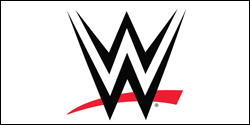 Die 16. Ausgabe von "Tribute to the Troops" wird am kommenden Dienstag, den 04.12.2018 in Fort Hood, Texas stattfinden. Dies berichtet WWE heute auf ihrer offiziellen Website.
Damit kehrt WWE mit der "Most Patriotic Show of the Year" seit 2010 erstmals zurück in die US Army Militärbasis.
WWE "Tribute to the Troops" wurde 2003 erstmalig zu Ehren der Soldaten und ihren Familien ausgetragen. Bei diesem Event bringt WWE traditionell neben dem Wrestling auch immer ein paar Prominente und musikalische Acts mit.
(Quelle: WWE.com)
8