"Mean" Gene Okerlund verstorben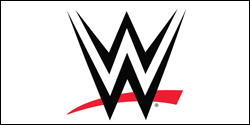 Gestern Nachmittag überschlugen sich die Meldungen in den Social-Media-Kanälen, denn eine der beliebtesten Persönlichkeiten und Stimmen im professionellen Wrestling, ist am Mittwoch im Alter von 76 Jahren gestorben. Die Rede ist von WWE Hall of Famer "Mean" Gene Okerlund.
Die Ursache für sein Versterben ist noch nicht bekannt.
"Mean Gene", wie er von Jesse "The Body" Ventura immer genannt wurde, erlangte ab 1970 erste Bekanntheit als Interviewer der American Wrestling Association (AWA). Im Jahr 1984 wechselte er dann zur WWE und stellte seinen Gästen (Superstars wie dem "Macho Man" Randy Savage, dem Ultimate Warrior, oder Hulk Hogan) die interessantesten Fragen. Unzählige Male antwortete der Hulkster mit den Worten: "Well you know something "Mean" Gene!"
Als respektierter und zuverlässiger Mann hinter dem Mikrofon war er nicht nur Interviewer, sondern auch Ringside-Kommentator oder Gastgeber diverser Shows, u.a. All-American Wrestling, Tuesday Night Titans, Wrestling Challenge, oder Prime Time Wrestling.
In den Jahren 1993 – 1996 war er außerdem für World Championship Wrestling (WCW) als Interviewer tätig. Schließlich war er noch bis zum Ende der Promotion (2001) unter Vertrag, allerdings nur noch in kleinen Rollen.
In den letzten knapp 18 Jahren war er hin- und wieder im WWE-TV zu sehen. 2006 wurde er letztlich in die WWE Hall of Fame aufgenommen.
Okerlund hinterlässt die langjährige Ehefrau Jeanne und Sohn Todd.
Wir wünschen seiner Familie, den Freunden und seinen Fans vielen Kraft.
It was impossible not to crack a smile whenever "Mean" Gene Okerlund entered a room. He was the voice behind so many of WWE's most iconic and entertaining moments, and the WWE family will miss him immensely. pic.twitter.com/zbrkQAvtug

— Vince McMahon (@VinceMcMahon) January 3, 2019
Gene Okerlund was always a consummate pro. His iconic voice, personality, and talent helped so many superstars climb to the top.
I am deeply saddened by his passing. RIP Mean Gene.

— Shane McMahon (@shanemcmahon) January 2, 2019
Gene Okerlund was an incredibly rare talent. He made everything and everyone better. #ThankYouMeanGene for all the incredible memories. Our condolences to his family and loved ones. https://t.co/IxpjiLo9UN

— Stephanie McMahon (@StephMcMahon) January 2, 2019
The best partner I ever had. We never rehearsed or did anything scripted from a writer. Gene would ask me "hey big man what do u want to do?" I would always answer "just follow you brother" and it worked from 1980 – 2017. RIP my brother HH pic.twitter.com/OBtn6NxT1E

— Hulk Hogan (@HulkHogan) January 3, 2019
I consider a good "pro-wrestler" somebody who can cover all the elements…from cameras to commentary. Gene Okerlund was a MASTER of knowing and executing everything he did so as to make the story clear for us. He put a voice to many of our childhoods. He will be sorely missed. pic.twitter.com/YmKr1bqyd8

— Cody Rhodes (@CodyRhodes) January 2, 2019
My heart hurts to learn of the passing of my friend Gene Okerlund. He was a mentor to me with such a love for this business and the people around it. He will be severely missed by every heart that he touched. We love you Gene ❤️. pic.twitter.com/99p1BVx2LR

— Brandi Rhodes (@TheBrandiRhodes) January 2, 2019
I will forever remember this amazing human being @wwe Hall of Famer "Mean" Gene Okerlund! Gene was a class act! Always had such a smile on his face when he greeted me and the warmest hug! Gene, I thank you for your kindness & making such an impact in this world!! RIP Gene! ❤️ pic.twitter.com/iHu0K5CRiW

— Lilian Garcia (@LilianGarcia) January 2, 2019
Very seldom does an interviewer become just as popular, and at times even more popular than the superstars he/she interviews. Gene Okerlund was that person. Im saddened to hear of Gene's passing. It was an honor to know you Gene! #RIPGene

— Kurt Angle (@RealKurtAngle) January 2, 2019
Goodbye to another dear friend and one of pro wrestling's great and kind souls. Gene Okerlund brought the best out every wrestler, much like Ed Whalen did for my father's Stampede… https://t.co/usHi7EMRq5

— Bret Hart (@BretHart) January 3, 2019
Als Kind wollte ich immer ein aktiver Superstar werden, doch Gene Okerlund hat mir gezeigt, dass man in diesem Business auch außerhalb der Seile cool, glücklich & erfolgreich sein kann. Du weilst nicht mehr unter uns, aber dein Vermächtnis ist unsterblich… "Mean" Gene Okerlund pic.twitter.com/TFhLqEYYdE

— HackMan (@SebastianHackl) January 2, 2019
(Quelle: WWE/Twitter)
8