wXwNOW: "Shortcut to the Top 2019" ab sofort online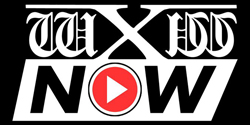 Die Sommerpause bei der wXw ist endlich vorbei und die zweite Jahreshälfte wurde am Samstag mit "Shortcut to the Top" angeläutet. Es heißt: 30 Männer – 1 Ring – 1 Sieger.
Aber auch die wXw Unified World Wrestling Championship (Bobby Gunns vs. Lucky Kid), wXw World Tag Team Championship (Aussie Open vs. WALTER & Ilja Dragunov) und wXw Women's Championship (Amale vs. Toni Storm) stehen an diesem Abend auf dem Spiel. Abgerundet wird die Matchcard mit einem 6 Man Tag Team Match zwischen den Stronghearts (CIMA, El Lindemann & T-Hawk) vs. Absolute Andy & Jay FK (Francis Kaspin & Jay Skillet).
Jetzt inklusive aller Entrances mit Originalsound unter http://www.wXwNOW.com
(Quelle: wXwNOW)
8