The Bella Twins ziehen in die WWE "Hall of Fame" ein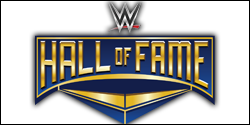 Was zunächst nur ein Gerücht war, später nur intern bestätigt wurde, ist jetzt offiziell bestätigt worden.
So werden The Bella Twins (Nikki & Brie Bella) in die WWE "Hall of Fame" einziehen.
Die offizielle Bekanntgabe wurde bei der letzten SmackDown Episode vollzogen, als beide zu Gast bei "A Moment of Bliss" waren.
Erst letzten Monat gaben beide bekannt, dass sie schwanger wären und ihre Kinder noch dieses Jahr erwarten würden.
Beide Schwangerschaftswochen liegen nur 1 1/2 Wochen auseinander.
Die "Hall of Fame" Zeremonie findet in der WrestleMania Woche, am Donnerstag, den 02. April 2020 in der Amalie Arena in Tampa, Florida statt.
Bisher bestätigte Einzüge: Batista, nWo (Hulk Hogan, Kevin Nash, Scott Hall & Sean "X-Pac" Waltman).
Erwartete Einzüge: "The British Bulldog" Davey Boy Smith, Jushin Thunder Liger.
Quelle: F4WOnline
8