WWE erlaubt Freunden bei Tapings anwesend zu sein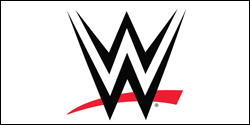 Zum ersten Mal seitdem die WWE Fans Mitte März, aufgrund der globalen Coronavirus-Pandemie, von den Shows ausgeschlossen wurden, durften bei den gestrigen Tapings von "Monday Night RAW" Familienmitglieder und Freunde ins Performance Center.
Gestern wurde neben RAW auch SmackDown für diese Woche aufgezeichnet. Morgen geht es mit RAW & SmackDown Tapings für die kommende Woche weiter, während NXT für diese und die nächste Woche aufgezeichnet werden.
Bryan Alvarez vom WrestlingObserver, sowie Jon Alba von Pectrum Sports 360 bestätigen auf Twitter, dass eine kleine und ausgewählte Gruppe von Familienangehörigen und Freunden von Performern, in Ergänzung zu den Performance Center Talenten, anwesend waren.
Bis zum 25.05.2020 verzichtete WWE gänzlich auf Personen im Zuschauerraum. Ab diesem Tag setzte WWE Performance Center Talente ein, um sie als Zuschauer einzusetzen und auf In-Ring-Segmente und Matches reagieren zu lassen.
Hier der Original-Tweet:
I was just going to tweet this. I can confirm this report.

There are a small amount of fans in attendance for tonight's #WWE tapings. I was told by one source some are friends of performers. https://t.co/WZGCfDhaHf

— Jon Alba (@JonAlba) June 15, 2020
+++ Update vom 17.06. – Statement von WWE +++
Fans have not been in attendance at WWE events since March 13. Yesterday, a select number of friends and family were permitted to attend WWE's TV production.

These individuals were required to participate in medical screenings prior to entering the closed set at our training facility, and were kept apart from in-ring performers and production personnel. Attendance was below 20% capacity and social distancing guidelines were adhered to with at least six feet between parties, thus face masks were not required.
(Quelle: Twitter/f4wonline)
8