MLW "Fusion" (13.01.2021): Debüt von Mil Muertes bestätigt + Matchcard und Segment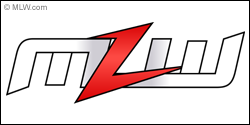 Die amerikanische Wrestling-Liga bestätigte für ihre kommende Ausgabe von "Fusion" das Debüt von Mil Muertes.
Demnach wird jener bei "Fusion" in einem "Open Contract" Match antreten. Dabei wurde noch nicht bekannt gegeben, auf welchen Gegner Muertes treffen wird.
Nachfolgend die offizielle Mitteilung von MLW:
A destructive force, Mil Muertes unleashes the purest vengeance in the world.

In 1985, Pascal Mendoza was only 7 years old when one of the biggest earthquakes in history struck Mexico City. Tragically, he lost everything.

With death at his door, a bruja would rescue little Pascal from the underworld's grip of death. Using his hate for the world, she would transform him into Mil Muertes. A force unlike any other seen in lucha libre was born.

Over the next several years, Mil Muertes would manifest himself in different ways in different places as the legend of the "Man of 1,000 Deaths" spread throughout the world.

In Puerto Rico, they called him Ricky Banderas, where he would claim the IWA Heavyweight Championship 5 times. In Mexico City he was known as El Mesias, capturing AAA's Heavyweight Championship 4 times.

However, it was in the Boyle Heights neighborhood in Los Angeles where he'd claim the Lucha Underground title and capture the attention and fear of the world. Ruling on his throne as conqueror of the underground lucha fight scene, Muertes' death grip loomed over all… until his temple fell.

In the years that followed, Muertes wandered the earth with an unquenchable desire for revenge… until he was summoned by Salina de la Renta and Promociones Dorado.

Now, the seemingly invincible Mil Muertes looks to build a shrine of death with the bodies of the men he's conquered, and careers destroyed in Major League Wrestling.
Nachfolgend die bestätigte Matchcard und Segment:
Tornado Tag Team Match
Special Guest Referee: Tom Lawlor
Los Parks vs. The Von Erichs
Mil Muertes "Open Contract" Match.
Segment: Salina de la Renta überrascht Konnan.
MLW "Fusion" findet am 13.01.2021 in Orlando, Florida statt.
Quelle: WrestlingINC