WWE "NXT" (13.01.2021): Virtuelle Zuschauer bestätigt + Matchcard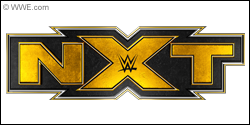 Wie f4wonline berichtete, hätte die WWE gestern Einladungen an Zuschauer versendet, damit jene virtuell an der heutigen Show von "NXT" teilnehmen können.
Der Capitol Wrestling Center (aka. WWE Performance Center) in Orlando, Florida hat ein verkleinertes Setup im Gegensatz zum "Thunderdome" der großen Shows ("RAW" & "SmackDown"), die WWE veranstaltet. Bis jetzt hat man immer mal wieder Ausschnitte von Fans bei "NXT" eingeblendet, die an "RAW" oder "SmackDown" teilnahmen.
Es wird vermutet, dass die Einladungen an bestimmte Fans verschickt wurden, die in der Vergangenheit des Öfteren virtuell an einer Show teilgenommen haben. Dabei wird "NXT" das Programm "liota.com" verwenden, worüber virtuelle Zuschauer eingeblendet werden können.
Für die Show wurden zwei Matches vom "Dusty Rhodes Tag Team Classic" Turnier bestätigt.
Demnach wird The Undisputed Era auf Breezango und The Grizzled Young Veterans auf Ever-Rise treffen.
Nachfolgend die bestätigte Matchcard:
Dusty Rhodes Tag Team Classic – Erste Runde
The Undisputed Era vs. Breezango
Dusty Rhodes Tag Team Classic – Erste Runde
The Grizzled Young Veterans vs. Ever-Rise
WWE "NXT" findet am 13.01.2021 im Capitol Wrestling Center in Orlando, Florida statt.
Quelle: f4wonline