Bruder von Vince McMahon – Roderick McMahon im Alter von 77 Jahren verstorben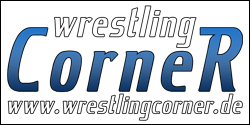 Am vergangenen Mittwoch, den 22.01.2021, ist Roderick "Rod" McMahon III, der einzige Bruder von WWE Chairman Vince McMahon im Alter von 77 Jahren verstorben. Die Todesursache ist noch unbekannt.
Roderick war, anders als sein jüngerer Bruder (Vince Junior), sein Vater (Vince Senior) oder Großvater (Roderick James "Jess"), nicht im Wrestlingbusiness tätig. Vince Senior verstarb im Alter von 69 Jahren (†1984) an Bauchspeicheldrüsenkrebs. Jess verstarb im Alter von 72 Jahren (†1954) an einem Herzschlag. Rod war Mitglied der US Air Force und lernte seine Frau Jamice, während er in Deutschland an der Ramstein Air Base in Miesenbach (Rheinland-Pfalz) stationiert war, kennen. Sie gründeten 1987 North American Metals Inc., ein Vertriebsunternehmen für Stahl, kundenspezifische Schmiedearbeiten und Spezialmetalle in Houston, Texas.
Roderick hinterlässt Mutter Victoria, seine Frau Jamice und ihre beiden Söhne, sowie Enkelkinder, Bruder Vince und seine Frau Linda, sowie deren Kinder Stephanie und Shane und ihre jeweiligen Familien.
Wir wünschen seiner Familie und seinen Freunden viel Kraft und drücken unser herzlichstes Beileid aus.
Our beloved husband, father and son, Roderick "Rod" James McMahon of Willis, TX passed away January 20, 2021. He was born in Long Island, NY on October 12, 1943. Rod graduated from Havlock High School in North Carolina and received a Bachelor of Business degree from Memphis State University. He joined the US Air Force and while stationed at Ramstein AFB Germany, he met his future wife Jamice Gaygan McMahon. They were married on November 11, 1967. In 1987, Rod and Jamice founded North American Metals Inc.; a family venture that continues to thrive to this day. It was one of his many passions in life. The foundation of which centered around relationship building that encompassed employees and customers first, and equally as important, vendors and competitor/colleagues. He was a leader, a mentor, a counselor, and most importantly a friend to all. Rod carried through his personal and business life an open-door policy to all that knocked on it. A kind and most generous soul; a character that one could only hope to emulate.

Rod loved life, his other passions included his family, friends, shooting sports, all things dogs, and his enduring and fervent support of local law enforcement. Rod never met a stranger and was first to lend a hand to ANYONE in need.

He is survived by his mother, Victoria Askew, his wife of 53 years Jamice McMahon, his son Rome McMahon and wife Kate and children Law and Blake of Austin, TX; his son Troy McMahon and Ashley and children Ty, Trace, Tatum and TJ of Montgomery, TX; his brother Vincent K. McMahon and wife Linda and their son Shane McMahon and wife Marissa and sons Declan, Kenyan and Rogan and daughter Stephanie McMahon Levesque and Paul and daughters Aurora, Murphy and Vaughan.
(Quellen: f4wonline/Legacy.com)
8