WWE: NXT UK Women's Championship Match bestätigt / Starttermin für Big E-Dokumentation verkündet / Sponsor für "WrestleMania 37" bekannt gegeben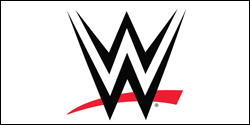 Die WWE bestätigte ein NXT UK Women's Championship Match für ihre Ausgabe von "NXT UK" in zwei Wochen am Donnerstag, den 04. März 2021.
Demnach wird die amtierende NXT UK Women's Championesse Kay Lee Ray auf Neuverpflichtung Meiko Satomura treffen. Dabei wird, wie bereits beschrieben, der Titel von Ray auf dem Spiel stehen.
In der gestrigen Ausgabe von "NXT UK" waren beide in einem Segment einer Pressekonferenz involviert.
Ray ist seit August 2019 Champion, als sie Toni Storm besiegte. Nachdem sie Jinny im letzten Monat besiegte, sagte sie, dass sie über allen namhaften Wrestlerinnen triumphiert hätte. Sie werde nun "The Best in the World" herausfordern. In der gestrigen Pressekonferenz bestätigte Ray, dass damit Satomura gemeint gewesen wäre.
Für die Show wurden noch keine weiteren Matches bestätigt.
Nachfolgend die bestätigte Matchcard:
NXT UK Women's Championship
Kay Lee Ray (c) vs. Meiko Satomura
WWE "NXT UK" findet am 04.03.2021 in London, England statt.
---
Die WWE bestätigte den Starttermin der Dokumentation über Big E im Rahmen von "WWE 24".
Demnach wird das Network-Special am Sonntag, den 28.02.2021 veröffentlicht werden.
WWE schrieb folgende Ankündigung:
"From overcoming injuries and setbacks, to finding his own voice as a Superstar, watch the evolution of Intercontinental Champion Big E on a new WWE 24, premiering Sunday, Feb. 28, only on WWE Network."
Big E ist der amtierende WWE Intercontinental Champion. Er besiegte Sami Zayn in der Weihnachtsausgabe von "SmackDown" im Dezember.
Die Ausgabe von "WWE 24 – Big E" stellt gleichzeitig die erste Dokumentation im Jahre 2021 dar. Die letzte Ausstrahlung war im
Dezember, als Keith Lee beleuchtet wurde.
Nachfolgend der Trailer zur kommenden Dokumentation über Big E:
---
Die WWE gab den Sponsor für ihre kommende Großveranstaltung "WrestleMania 37" bekannt.
Demnach wird zum sechsten Mal in Folge "Snickers" die größte Show des Jahres unterstützen.
In einer Mitteilung schrieben beide Parteien, dass beide sich wünschen würden, dass diese langjährige Partnerschaft ab sofort verbindlich für "WrestleMania" bestehe.
Hier seht ihr die offizielle Mitteilung:
Wrigley and WWE today announced the renewal of their long-standing partnership, making Snickers the presenting partner of WrestleMania for the sixth consecutive year, taking place Saturday, April 10 and Sunday, April 11, 2021, at Raymond James Stadium in Tampa Bay, Florida.

The expanded agreement includes multiple pieces of custom video content featuring Superstars showcasing how 'out-of-sortsness' can be resolved with a satisfying Snickers. The spots will air in WWE's flagship TV programs Monday Night Raw on USA Network and Friday Night SmackDown on FOX, as well as during WrestleMania on Peacock, NBCUniversal's streaming service. New for 2021, the partnership names Snickers the presenting partner of the WrestleMania Main Event Match, marking the first time the marquee match has ever been sponsored.

'After an unpredictable year, we're excited to bring fans some better moments by returning as the presenting sponsor of WrestleMania,' said Michelle Deignan, Senior Director, Snickers. 'We know the passionate WWE fan base is hungry for some entertainment, and we look forward to sharing those satisfying moments for the sixth year in a row.'

'We are proud to expand our partnership with Mars Wrigley and& incorporate the larger-than-life personalities of WWE Superstars into Snickers' popular campaign,' said Stephanie McMahon, WWE Chief Brand Officer. 'Our long-term partnership perfectly encapsulates WWE's 360-degree approach to activation and allows Snickers to leverage our global events and massive digital and social scale together with world-renowned talent.'

The partnership also includes custom digital and social content on WWE.com and WWE's YouTube channel, which is the No. 1 most-viewed sports channel and No. 5 most-viewed channel in the world. Additionally, for the fourth consecutive year, Snickers has released limited-edition Hunger Bars featuring familiar taglines of WWE Superstars Roman Reigns, Charlotte Flair, Sasha Banks, Alexa Bliss and The Miz. The bars will be on-shelf at Dollar General stores beginning in mid-March and available while supplies last.

WWE is coordinating with local partners and government officials regarding COVID-19 precautions and will announce ticket availability and safety protocols for WrestleMania 37 in the coming weeks. Information on additional WrestleMania Week events is forthcoming.
WWE "WrestleMania 37" findet am 10.04 & 11.04.2021 im Raymond James Stadium in Tampa, Florida statt.
Quelle: f4wonline / YouTube
8