NJPW: Sieben weitere Wrestler an COVID-19 erkrankt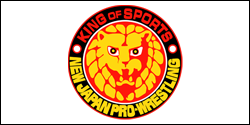 Wie f4wonline berichtete, hätte die japanische Wrestling-Liga NJPW (New Japan Pro Wrestling) sieben weitere COVID-19 Infizierte zu beklagen.
Wie wir vor kurzem berichteten, vermeldete die Company letzte Woche zwei Infizierte mit dem Corona-Virus. Dabei handelte es sich um zwei Wrestler. Bis dato hatte NJPW noch von einer stabilen Situation gesprochen. Weitere Testungen wurden vollzogen. Diese Tests fielen sodann bei einigen positiv aus. Dabei sollen PCR-Tests zur Hilfe genommen worden sein, die eine höhere Genauigkeit aufweisen.
Alle weiteren infizierten Personen würden milde Symptomatik aufweisen und sich bereits in Isolation befinden. Auch hier nannten sie keine Namen.
Das Statement von NJPW lautete wie folgt:
As a result of PCR testing conducted across the roster following the May 4 Wrestling Dontaku event in Fukuoka, New Japan Pro-Wrestling has learned of seven positive tests for COVID-19.

As previously reported, two wrestlers who presented with a fever on the day of the May 4 event were immediately tested in accordance with COVID protocols, with the tests returning positive.

In light of this news, all those who had close contact with the infected parties, in addition to every wrestler on the roster, received PCR tests, with a further seven wrestlers testing positive.

All those who tested positive are experiencing mild symptoms or are asymptomatic. According to protocols and under medical advice, all are isolating and receiving appropriate treatment.
Zuvor nahm die Company die Wrestler Kazuchika Okada, Minoru Suzuki, El Desperado, Yoshinobu Kanemaru, SHO und YOH aus dem PPV "Wrestling Dontaku Tag 2", nachdem zwei der Wrestler über Fieber klagten. Deshalb wurde das IWGP Junior Heavyweight Championship Match zwischen El Desperado und YOH von der Card gestrichen.
Die jetzige Situation hat zur Folge, dass NJPW ihre Stadion-Tour in Yokohama und Tokio (bis Ende Mai) verschieben musste. Bevor das Ausmaß, die weiteren Testungen, in Sicht waren, verkündete die Liga noch, dass die Tour, Stand damals, nicht in Gefahr sei.
Quelle: f4wonline
8