New Jack im Alter von 58 Jahren verstorben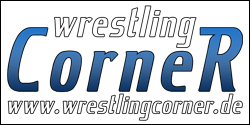 Jerome Young, vielen besser bekannt als New Jack und damit eine der denkwürdigsten Figuren im Pro-Wrestling, ist am vergangenen Freitag im Alter von 58 Jahren verstorben. Dies berichtet der PW Insider unter Berufung auf Jerome's Frau (Jennifer) mit der er die letzte Jahr in North Carolina lebte. Ein Herzinfarkt soll gestern Abend zum überraschendem Tode geführt haben.
Jerome Young wurde in Greensboro, North Carolina geboren, erlangte erstmals bei Smokey Mountin Wrestling, an der Seite von Mustafa Saed (The Gangstas), Bekanntheit. Nach einem Jahr ging es für beide Männer weiter zu Extreme Championship Wrestling (ECW), wo sie mit ihrem Hardcore/Deathmatch Stil perfekt in das Konzept passten. Während Saed irgendwann ausschieht, blieb Young dort bis zum Ende der Promotion (2001). In dieser Zeit konnte Young dreimal den ECW Tag Team Championtitel gewinnen. Darüber hinaus trat er unter anderem für diverse ECW-Reunion-Shows, Xtreme Pro Wrestling, Combat Zone Wrestling und Total Nonstop Action in den Ring. Sein letztes Match bestritt er in der "WrestleMania-Week" im April 2021 in Tampa, Florida für ICW No Holds Barred.
Es gäbe viele kontroverse Geschichten zu erzählen, doch an dieser Stelle empfehlen wir die Dokumentation über ihn von VIZE TV "Dark Side of the Ring" (S02E03).
Wir wünschen seiner Familie und seinen Freunden viel Kraft und drücken unser herzlichstes Beileid aus.
8