MLW "Battle Riot III" Results vom 24.07.2021 (Philadelphia, Pennsylvania)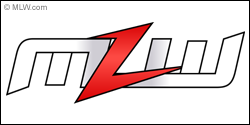 MLW – Major League Wrestling
"Battle Riot III"
24.07.2021 – 2300 Arena, Philadelphia, Pennsylvania, USA
Mit "Battle Riot III" kehrt MLW aus der Sommerpause zurück und eine neue Staffel beginnt.
Eröffnet wird das Event von "El Jefe" Cesar Duran, der den Azteca Underground repräsentiert und vorstellt. Duran wird neben Court Bauer der offizielle MLW Matchmaker sein.
Battle Riot / No.1 Contenders 40-Man No DQ Battle Royal for the MLW World Championship
National Openweight Champion Alex Hammerstone besiegt Davey Richards, Tom Lawlor, TJP, Lee Moriarty, Kit Osbourne, King Mo, Calvin Tankman, Arez (MLW Debüt), Gringo Loco, Zenshi, Aramis (MLW Debüt), Alex Kane (MLW Debüt), Reed, Savio Vega, Oliver, The Beastman (MLW Debüt), Rivera, Slice Boogie, Matt Cross, Bu Ku Dao, Marshall Von Erich, EJ Nduka, Kimchee, Zicky Dice (MLW Debüt), Kevin Ku, KC Navarro, Lance Anoa'i, LA Park, Simon Gotch, Daivari, The Blue Meanie, Ikuro Kwon, Ross Von Erich, Josef Samael, Kwang, King Muertes, Gino Medina & Mads Krugger via Stipulation.
Reihenfolge der Einzüge:
Davey Richards
Tom Lawlor
TJP
Lee Moriarty
Kit Osbourne
King Mo
Calvin Tankman
Arez (MLW Debüt)
Gringo Loco
Zenshi
Aramis (MLW Debüt)
Alex Kane (MLW Debüt)
Myron Reed
Savio Vega
Oliver
The Beast Man (MLW Debüt)
Danny Rivera
Slice Boogie
Matt Cross
Bu Ku Dao
Marshall Von Erich
EJ Nduka
Kimchee
Zicky Dice (MLW Debüt)
Kevin Ku
KC Navarro
Lance Anoa'i
LA Park
Simon Gotch
Daivari
The Blue Meanie
Ikuro Kwon
Ross Von Erich
Josef Samael
National Openweight Champion Alex Hammerstone
The Sentai Death Squad
Kwang
King Muertes
Gino Medina
Mads Krugger
Reihenfolge der Eliminierungen:
Boogie & Rivera eliminieren Savio Vega (Pinfall)
Davey Richards eliminiert Tom Lawlor (Over The Top Rope Elimination)
Slice Boogie eliminiert Aramis (Over The Top Rope Elimination)
Marshall Von Erich eliminiert Kit Osbourne (Pinfall)
EJ Nduka eliminiert The Beast Man (Over The Top Rope Elimination)
EJ Nduka eliminiert Gringo Loco (Over The Top Rope Elimination)
EJ Nduka eliminiert Alex Kane (Over The Top Rope Elimination)
EJ Nduka eliminiert King Mo (Over The Top Rope Elimination)
EJ Nduka eliminiert Kimchee (Over The Top Rope Elimination)
EJ Nduka eliminiert Kevin Ku (Over The Top Rope Elimination)
EJ Nduka eliminiert Zenshi (Over The Top Rope Elimination)
EJ Nduka eliminiert Arez (Over The Top Rope Elimination)
TJP eliminiert Bu Ku Dao (Over The Top Rope Elimination)
EJ Nduka eliminiert TJP (Over The Top Rope Elimination)
EJ Nduka eliminiert Matt Cross (Over The Top Rope Elimination)
Calvin Tankman eliminiert Lee Moriarty (Over The Top Rope Elimination)
Slice Boogie eliminiert Calvin Tankman (Over The Top Rope Elimination)
Danny Rivera eliminiert EJ Nduka (Over The Top Rope Elimination)
Jordan Oliver eliminiert Slice Boogie (Over The Top Rope Elimination)
Myron Reed eliminiert Danny Rivera (Over The Top Rope Elimination)
LAX eliminieren Joran Oliver (Over The Top Rope Elimination)
LAX eliminieren Myron Reed (Over The Top Rope Elimination)
Marshall Von Erich eliminiert LA Park (Over The Top Rope Elimination)
Lance Anaoi eliminiert Davey Richards (Over The Top Rope Elimination)
Ikuro Kwon eliminiert Zicky Dice (Pinfall)
King Muertes eliminiert The Blue Meanie (Pinfall)
Mads Krugger eliminiert Lance Anaoi (Over The Top Rope Elimination)
Mads Krugger eliminiert KC Navarro (Over The Top Rope Elimination)
King Muertes eliminiert Gino Medina (Over The Top Rope Elimination)
King Muertes eliminiert Kwang (Pinfall)
The Von Erichs eliminieren King Muertes (Over The Top Rope Elimination)
Alexander Hammerstone & Marshall Von Erich eliminieren The Sentai Death Squad (Over The Top Rope Elimination)
Alexander Hammerstone eliminiert Josef Samael (Over The Top Rope Elimination)
Marshall Von Erich eliminiert Ikuro Kwon (Over The Top Rope Elimination)
Mads Krugger eliminiert Marshall Von Erich (Over The Top Rope Elimination)
Mads Krugger eliminiert Ross Von Erich (Over The Top Rope Elimination)
Alexander Hammerstone eliminiert Simon Gotch (Over The Top Rope Elimination)
Alexander Hammerstone eliminiert Daivari (Over The Top Rope Elimination)
Alexander Hammerstone eliminiert Mads Krugger (Over The Top Rope Elimination)
(Quelle: Wrestling Headlines/YouTube)