AEW: Young Bucks verlängern Vertrag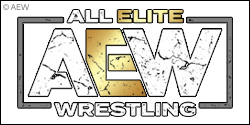 Wie die amerikanische Wrestling-Liga AEW (All Elite Wrestling) verkündet, haben The Young Bucks ihren Vertrag beim Unternehmen verlängert.
Eines der beliebtesten Teams im professionellen Wrestling hat bei AEW verlängert. The Young Bucks, bestehend aus den Zwillingsbrüdern Matt & Nick Jackson, bleiben ihrer Liga um weitere zwei Jahre erhalten. Der jetzt auslaufende Vertrag wird am 01. Januar 2022 enden. Ihr neuer Kontrakt wird demnach bis 2024 laufen.
Für die "Bucks" ist diese Verlängerung eigentlich nicht ungewöhnlich. Beide Personen sind auch als Vizepräsidenten für das Unternehmen tätig. Gemeinsam mit Cody Rhodes und Kenny Omega wurde damals mit Investor und AEW-Chef Tony Khan im Jahr 2019 die Liga gegründet.
Im Moment sind die ehemaligen AEW Tag Team Champions allerdings nicht aktiv. Seit diesem Monat pausiert das Tag Team. Grund dafür ist eine Verletzung. Nick Jackson hat mit einer Knochenprellung am Fußabsatz zu kämpfen.
Für die allgemeine Vertragsverlängerung bedeutet die weitere Zusammenarbeit mit AEW auch eine weitere Absage an andere interessierte Indie-Ligen.
Quelle: f4wonline