WWE: Ex-Ringrichter Dave Hebner verstorben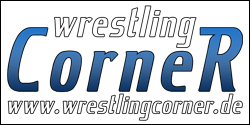 Der ehemalige WWE-Ringrichter Dave Hebner ist verstorben. Das berichteten zahlreiche Medienseiten sowie dessen Neffe Brian. Hebner wurde 73 Jahre alt.
Am Freitag bestätigte Brian Hebner den Tod seines Onkels über Twitter. Sein Tod erkärte sich durch das langjährige Leiden Hebners. Zusätzlich seiner Herzerkrankung litt jener auch an Demenz und Parkinson.
Der "Refin' It Up" Podcast schrieb: "Ruhe in Frieden: Von uns gegangen, unvergessen und geliebt."
RIP Dave Hebner

Gone but never forgotten

Always loved pic.twitter.com/jW4GxoGAdG

— Refin' It Up w/ Brian Hebner (@RefinItUp) June 17, 2022
Am 28. Mai 2022 besuchte der ehemalige "NASCAR"-Fahrer Hermie Sadler den bereits schwer angeschlagenen Hebner und schrieb auf Twitter, dass seine Fans ihm doch gute Gedanken übermitteln sollen.
Sadler: "Ich habe immer gesagt, dass Freundschaften und Beziehungen sehr wichtig für mich sind. Daher habe ich mir heute die Zeit genommen, um meinen alten Freund Dave Hebner zu besuchen. Die Familie ist mit meiner stark verbunden. Bitte sendet ihm guten Zuspruch."
I've said many times that friendships and relationships are very important to me. Took the time today to go visit Dave Hebner. The Hebner family is so special to my family. Join me in sending some positive vibes his way !! @BrianRDJames @WWEArmstrong @RealJeffJarrett @WWE pic.twitter.com/G8SHrs9jqa

— Hermie Sadler (@HermieSadler) May 28, 2022
Hebner war der Zwillingsbrubder von Ringrichter Earl Hebner. Die beiden waren vor allem für ihre Zeit in den 80er Jahren bekannt, als unter anderem André The Giant Hulk Hogan um die WWF Championship besiegte.
Slam Wrestling berichtete, dass Hebner am Freitagnachmittag in seiner Heimatstadt in Mechanicsville, Virginia verstarb.
Wir sprechen unsere tiefste Anteilnahme an Bekannte, Familie und Freunde aus!
Quelle: f4wonline / Slam Wrestling / Twitter