AEW: Buddy Matthews an Schulter verletzt / Update zur Abstinenz von The Bunny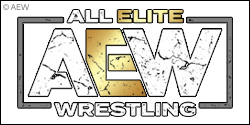 Der Wrestler Buddy Matthews der amerikanischen Wrestling-Liga AEW (All Elite Wrestling) hat sich an der Schulter verletzt.
Matthews berichtete über seine Verletzung in einem Instagram-Post am Dienstag. Darunter schrieb er: "Immer in Arbeit; leider mit Schulterverletzung, wodurch ich mich beschränken muss. Werde stärker als du es gestern gewesen bist."
Vor zwei Wochen verlor Matthews ein Match gegen PAC. Damit war er aus dem AEW All-Atlantic Championship Tournament ausgeschieden.
---
Seit zwei Monaten war die Wrestlerin The Bunny bei AEW nicht mehr im Ring aktiv. Nun wurde klar, warum.
Am 20. April 2022 bestritt The Bunny ihr letztes Match bei "Dark: Elevation". Seither war sie nicht mehr im Ring aktiv gewesen. In einem Post auf Social-Media am gestrigen Mittwoch herrschte nun Klarheit über ihren Status.
Wie sie selbst berichtete, sei sie im Moment verletzt, werde aber wieder in den Ring steigen, wenn alles verheilt sei.
I'm injured right now but I'll be back in the ring once I'm all healed up ☺️🖤 https://t.co/JSwMR1ibAQ

— The Bunny 🐇 (@AllieWrestling) June 22, 2022
Weiterhin sollte aber auch nicht ausgeschlossen werden, dass The Bunny Auftritte ohne Match haben wird.
Quelle: f4wonline / Instagram / Twitter