wXwNOW: WALTER – 10 Years of wXw | Episode #07 (inkl. Sneak Preview)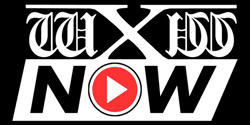 Der aktuelle PWG Champion gegen den aktuellen NXT Champion – und da das jetzt gerade kaum jemand veranstalten kann, geben wir es euch einfach auf wXwNOW.
WALTER vs. Tommy End – 2 out of 3 Falls um die wXw Unified World Wrestling Champion. Um dieses Match dreht sich die neueste Folge von WALTER – 10 Years of wXw. Seht das Wahnsinnsmatch der beiden und hört, weshalb WALTER vor vier Jahren beinahe zurückgetreten wäre.
wXwNOW ist "das deutsche Wrestling-Netflix" mit über 1.000 Stunden wXw Material für 9,99 EUR pro Monat.
Sneak Preview:

(Quelle: wXwNOW)
8