Dalton Castle verlässt verletzungsbedingt ROH "War of the Worlds" Tour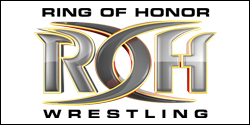 Gestern war die ROH "War of the Worlds" Tour in Lowell, Massachusetts. Der Event fand, wie geplant, statt. Allerdings gab es ein Problem, denn wie WrestlingNewsSource berichtet, war der ROH World Champion Dalton Castle nicht in der Lage ein Match zu bestreiten. Grund dafür sei eine Verletzung, die er sich zugezogen haben muss.
Dies verkündete Castle selbst in einer In-Ring-Promo und wandte sich an die Fans. Hier erklärte er, dass er starke Rückenprobleme hätte. Sein Arzt hätte ihm empfohlen, vorerst Auftritte zu meiden, bis er sich auskuriert hat. Dies kann, laut dem Arzt von Castle, einige Wochen/Monate andauern, weswegen er eine Rückkehr noch nicht gänzlich planen solle.
Castle führt weiter aus, dass er sich erst einmal von den Problemen erholen wird, da sich die Beschwerden ansonsten nur weiter verschlimmern. Er verspricht allerdings, besser als jemals zuvor zurückzukehren.
Damit verpasst Dalton Castle die weiteren "War of the Worlds" Events. Es bleibt abzuwarten, wie lange Dalton Castle's Genesung andauert.
(Quelle: WrestlingNewsSource)
8