wXw "Shortcut to the Top 2018" (SAMSTAG – Oberhausen): Neue Teilnehmer bestätigt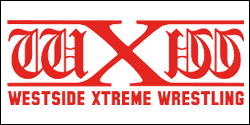 Neue Teilnehmer für das wXw Shortcut to the Top 2018 bestätigt.
Inzwischen stehen 23 der 30 Teilnehmer am größten Match des wXw Jahres fest und darunter sind neben etablierten wXw Stars auch einige Gesichter, die man länger nicht mehr im wXw-Ring gesehen hat. Selbstredend läuft es wie jedes Jahr – der ein oder andere Teilnehmer wird erst in der Halle enthüllt.
Am 04. August 2018 ist es so weit, das spannendste und abwechslungsreichste Match des Jahres steht an. Es heißt 30 Männer – 1 Ring – 1 Sieger, es heißt wXw Shortcut to the Top 2018. Sitzplätze & VIP-Tickets für die Turbinenhalle 2 in Oberhausen sind restlos ausverkauft. Tickets gibt es auf wXw-Shop.com und auf eventim.de.
Alle bisher bestätigten Matches findet ihr auf unserer Eventseite.
(Quelle: wXw Europe GmbH)
8