wXwNOW: ShotGun | Episode #365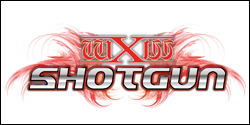 Drei Tage vor dem wXw Shortcut to the Top 2018 gibt es eine absolute Highlightausgabe. Unser Main Event ist klar: WWE UK Champion Pete Dunne vs. PWG & PROGRESS Champion WALTER – Bruiserweight vs. Ringgeneral.
Neben jeder Menge Entwicklungen inklusive einer Live-Herausforderung von wXw Unified World Wrestling Champion Ilja Dragunov gibt es auch noch eine Einstimmung auf den Tables Elimination 3 Way Dance, wenn Avalanche, Jay Skillet und Pete Bouncer aufeinandertreffen.
wXw Shotgun erscheint jeden Mittwoch Abend um 20 Uhr in deutscher und englischer Sprache auf wXwNOW. wXwNOW ist Deutschlands größtes Wrestling-Network mit über 1.200 Stunden wXw-Action!
(Quelle: wXwNOW)
8