wXw "Shotgun Livetour" Results, vom 23.11.2018 (Hamburg)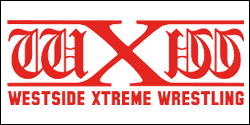 wXw – westside Xtreme wrestling
"Shotgun Livetour"
23.11.2018 – Markthalle, Hamburg (Zuschauer: 700/ausverkauft)
Warm-Up Match
Kellyanne besiegt Kris Wolf in 5'38" via Pinfall nach einem Cannonball.
wXw World Tag Team Championship
Jay FK (Jay Skillet & Francis Kaspin) (c) besiegen The Arrows of Hungary (Dover & Icarus) in 7'40" via Pinfall.
David Starr besiegt PCO in 13'38" via Pinfall nach dem Product Placement.
Tag Team Match
RISE (Pete Bouncer & Ivan Kiev) besiegen Coast 2 Coast (Shaheem Ali & Leon St. Giovanni) in 10'19" via Pinfall nach der Self Justice.
Wesna besiegt Alpha Female in 7'59" via Pinfall nach einem Highkick
wXw Shotgun Championship
Marius Al-Ani (c) besiegt Lucky Kid via Pinfall nach einem Schoolboy.
Während des Matches wollte Tarkan Aslan, der zuvor vom Referee Backstage geschickt wurde, mehrfach eingreifen. Als Marius im Crossface kurz vor der Aufgabe war, ging auf einmal das Licht aus. Als es wieder an ging stand auf einmal Da Mack im Ring. Er ist wieder da. Al-Ani nutzte die Ablenkung und rollte Lucky mit dem Schoolboy ein. Nach dem Match gab es ein Gerangel zwischen den RISE Mitgliedern. Ivan Kiev, Pete Bouncer und Lucky Kid wurden mit einem Schlagring nieder geschlagen. Marius Al-Ani, Tarkan Aslan und Da Mack triumphierten und machten die RISE Geste. Wer ist nun RISE??
Timothy Thatcher besiegt Veit Müller in 9'57" via Submission im Fujiwara Armbar.
Tag Team Match
Monster Consulting (Avalanche & Vertretung Emil Sitoci) besiegen The Crown (Alexander James & Alan Payne (Ersatz für Jurn Simmons/Manager von Kellyanne) in 5'39" via Pinfall nach dem Boulder Dash von Avalanche an Allan Payne.
Unification Match
wXw Unified World Wrestling Championship
Absolute Andy (c) besiegt Ilja Dragunov (Interims (c)) in 9'22" via Pinfall nach einem Tiefschlag im Rücken den Ringrichters und der A-Klasse.
Bevor das Match angeleutet wurde, knockte Absolute Andy den Referee mit dem Superkick aus und der Ersatzreferee wurde ebenfalls nieder geschlagen. Interims Chamion und Champion lieferten sich einen Brawl durch die gesamte Halle, bis der Referee wieder zu sich kam und das Match schließlich anleutete.
(Quelle: wXw Europe GmbH)
8