Kenny Omega, KUSHIDA & Takashi Iizuka verlassen NJPW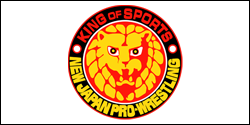 In einem Interview mit Tokyo Sports äußert sich Kenny Omega zu seiner Niederlage bei NJPW "Wrestle Kingdom 13" gegen Hiroshi Tanahashi. Er sieht für sich keinen waren Platz mehr in der Company, da er nicht unter Tanahashi arbeiten kann. Er wolle sich nun erstmal eine Auszeit von NJPW nehmen.
"There is no real place for me to fit, so it's best for me not to be in (NJPW). I can't be there working under Tanahashi. I don't think he's surpassed me, don't think he's better. If we can, I want to face him again. But I need time away, and not just from New Japan."
Diese Aussage sorgt natürlich gerade für eine Vielzahl an Gerüchten, wo doch gerade der größte Teil des Elite Stables ebenfalls die Promotion verlassen hat, um einen Vertrag bei All Elite Wrestling (AEW) zu unterzeichnen. So haben die anderen Elite Members (Cody, die Young Bucks und Hangman Page) ebenso ihre jeweiligen Matches bei "Wrestle Kingdom 13" verloren und stehen nun bei AEW unter Vertrag. Einzig Marty Scurll steht, bis auf Weiteres, unter Vertrag bei Ring of Honor (ROH). Omega's Vertrag bei NJPW endet 31.01.2019.
---
Ebenfalls NJPW verlassen wird nach 8 Jahren einer der Topstars der Junior Heavyweight Division – KUSHIDA. Dies verkündete er auf der Post-Press-Conference von "Wrestle Kingdom 13". Er möchte sich jetzt, nach eigener Aussage, die Welt des Pro Wrestling's (außerhalb Japan's) erkunden. Dave Meltzer berichtete letzten Monat bereits vom Interesse seitens WWE an KUSHIDA. Sein Vertrag wird ebenfalls am 31.01.2019 auslaufen.
"As Sugabayashi said, I will leave NJPW on January 31. This was an extremely tough made with Meij, Sugabayashi and Kidani (NJPW Management). It was a very big decision in my life and I'm thankful they understood. I will head overseas to see the world of pro wrestling.
I have been here in NJPW for 8 years. I was surprised at the scale of the business when I first came in and proud of being able to work here. The warm reception and words from the fans made me who I am and I am so grateful to them.
If there was anything left for me to achieve and do, I wouldn't be leaving. But I'll put my all in this last month. There's been a lot of people who have influenced me over these 8 years. Liger, Tana, Shibata, Makabe, Tiger Hattori. They all enjoy wrestling."
Aber KUSHIDA wird noch ein letztes Match bei NJPW bestreiten und zwar am 29.01.2019, auf der "Road to New Beginning" Tour, gegen IWGP Heavyweight Champion Hiroshi Tanahashi.
---
Ein weiterer Mann wird NJPW verlassen, aber nicht zu einer anderen Promotion, sondern in den Ruhestand. Die Rede ist von Takashi Iizuka. 32 Jahre sind vergangen, seit dem ersten Match des damaligen NJPW Dojo Students. Zu Ehren des dreimaligen IWGP Tag Team Champion (1989 mit Riki Choshu, 1996 mit Kazuo Yamazaki und 2012 mit Toru Yano) wird am 21.02.2019 eine Retirement Ceremony stattfinden. Dies bestätigt NJPW Chairman Naoki Sugabayashi in einer Pressekonferenz. Sein letztes Match wurde noch nicht bestätigt.
(Quellen: Tokyo Sports, YouTube, Twitter, f4wonline)
8