WWE: Jeff Jarrett ab sofort Produzent und Schreiber für RAW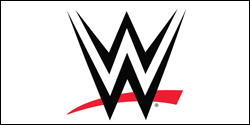 Sonntag Abend kehrte er überrascht zurück und startete als Nummer 2 im Royal Rumble Match. Nun wird von verschiedenen US-Quellen (u.a. Dave Meltzer) bestätigt, dass der WWE Hall of Famer Jeff Jarrett als Produzent und Schreiber für "Monday Night RAW" eingestellt wurde.
So wird er eine ähnliche Rolle wie Brian "Road Dogg" James für "SmackDown Live" ausführen und u.a. mit Sonjay Dutt und Shane "Hurricane" Helms, die ebenfalls frisch unterzeichnet haben, zusammenarbeiten.
Für Jarrett war es damit ein langer Weg zurück zur WWE. Nachdem der 51-Jährige das Unternehmen 1999 verlassen hatte, zu World Championship Wrestling wechselte (bis diese von WWE aufgekauft wurde), er sich im Anschluss dazu entschloss 2002 mit seinem Vater Total Nonstop Action (später IMPACT Wrestling), bzw. 2014 Global Force Wrestling zu gründen, kehrte er erstmals im Februar 2018 zur WWE zurück, um in die Hall of Fame aufgenommen zu werden.
(Quelle: f4wonline)
8