MLW "Fusion" Results vom 03.11.2023 (Philadelphia, Pennsylvania)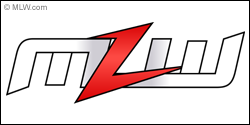 MLW – Major League Wrestling
"Fusion"
03.11.2023 – 2300 Arena in Philadelphia, Pennsylvania, USA
Mance Warner besiegt Talon via Running Knee Strike.
Brett Ryan Gosselin besiegt J Boujii (w/ O'Shay Edwards) via Dirty Sunset Flip Pin.
Tag Team Tables Match
The Calling (AKIRA & Ricky Shane Page) vs. The Second Gear Crew (1 Called Manders & Matthew Justice) endet in einem No Contest, nachdem AKIRA und Matthew Justice zur selben Zeit durch einen Tisch krachen.
(Quelle: f4wonline/YouTube)