WWE: Ex-Ringrichter Tim White verstorben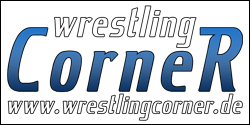 Erst heute hatten wir über den Tod des Ex-Ringrichters Dave Hebner berichtet. Gestern starb nun ein weiterer verbundener Mitarbeiter in dieser Sparte von WWE, Tim White. Er wurde 68 Jahre alt.
Am gestrigen Sonntag wurde die Nachricht über den Tod Whites der Öffentlichkeit zugetragen. WWE überbrachte die traurige Botschaft über Twitter.
"WWE trauert über die Mitteilung des Todes unseres langjährigen Ringrichters Tim White. Wir sprechen hiermit unser Beileid an die Familie, Freunde und Fans aus."
White war von 1985 bis 2009 bei WWE aktiv. Bevor er 1993 zum Ringrichter in Vollzeit angestellt wurde, arbeitete er als Agent für André The Giant. Vor allem wurde er bekannt durch das Hell in a Cell Match zwischen The Undertaker und Mankind bei "King of the Ring 1998", welches er leitete.
Unsere tiefste Anteilnahme an Familie, Bekannte und Freunde.
Quelle: f4wonline